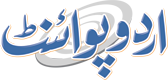 Libya's Deadly Floods: What We Know
Umer Jamshaid Published September 16, 2023 | 05:23 PM
Flash flooding in east Libya caused by Storm Daniel tore through the coastal city of Derna, leaving more than 3,000 people dead, around 10,000 missing and entire neighbourhoods in ruins
Tripoli, (APP - UrduPoint / Pakistan Point News - 16th Sep, 2023 ):Flash flooding in east Libya caused by Storm Daniel tore through the coastal city of Derna, leaving more than 3,000 people dead, around 10,000 missing and entire neighbourhoods in ruins.
This is what we know so far about the extreme storm and flash flooding that hit the war-torn North African country.
- Dams burst - On Sunday afternoon, Storm Daniel made landfall on Libya's east coast after earlier lashing Greece, Bulgaria and Turkey.
It touched Benghazi before veering towards the Jabal al-Akhdar district towns of Shahat, Al-Marj, Al-Bayda, Susa and Derna, devastating that city of 100,000 people.
Derna lies in a river wadi 900 kilometres (560 miles) east of the capital Tripoli.
Overnight, two dams on Wadi Derna burst, unleashing torrents of water that destroyed bridges and swept away entire neighbourhoods before spilling into the Mediterranean.
Roads that were already in a poor state were cut, and access to some affected areas became impossible.
- Huge toll - Officials in the east of the divided country give different toll estimates, with health minister of the eastern-based administration, Othman Abdeljalil, on Saturday putting the number of lives lost at 3,166.
However, most fear the figure will be far higher.
The World Health Organization (WHO) said "the bodies of 3,958 people have been recovered and identified", with 9,000 more still missing.
The International Organization for Migration on Friday said "over 38,640" people had been left homeless in eastern Libya, 30,000 of them in Derna alone.
The UN humanitarian agency OCHA said on Thursday an estimated 884,000 people directly impacted by the storm and flash floods in five provinces need assistance.
- Authorities mobilise - The authorities in Libya's divided east and west, faced by the appalling human and material devastation caused by the floods, have come to the aid of those stricken by the disaster.
Aid convoys from Tripolitania in the west were sent to Derna.
The internationally recognised Tripoli government of Prime Minister Abdelhamid Dbeibah said it was sending two air ambulances and a helicopter, as well as rescuers, 87 doctors, canine search teams and workers to try to restore electricity.
The head of the eastern-based government, Oussama Hamad, said that "from Saturday, new measures will be applied in the disaster zone" to search for bodies and any survivors.
The area would be closed off to civilians and security services, he said, adding that "only Libyan and foreign search teams and investigators will have access".
- International response - Relief missions have rushed aid to the disaster-hit country over the course of the week.
On Saturday, an AFP correspondent saw two aid-laden planes, one from the United Arab Emirates and another from Iran, land in Benghazi, west of Derna.
The WHO announced 29 tonnes of health supplies had arrived in Benghazi.
The United Nations has launched an appeal for more than $71 million to aid the hundreds of thousands in need.
The world body also called for a sea corridor to be established for emergency relief and evacuations.
Assistance from Finland, Germany, Romania has been dispatched. Egypt, Jordan and Kuwait have also sent planes carrying aid.
Algeria, France, Italy, Qatar, Tunisia the United States have all also offered help.
- 'Medicane' - Storm Daniel gathered strength during an unusually hot summer and earlier lashed Turkey, Bulgaria and Greece, flooding vast areas and killing at least 27 people.
Climate experts say it bears the features of tropical cyclones and hurricanes known as "medicanes" which tend to form in the Mediterranean near the North African coast.
Medicanes form once or twice per year on average, according to the US National Oceanic and Atmospheric Administration.
While scientists generally avoid direct links between individual weather events and long-term global warming, Storm Daniel "is illustrative of the type of devastating flooding event we may expect increasingly in the future", said Lizzie Kendon, a climate science professor at the University of Bristol.
The EU's climate monitoring service Copernicus said rising global sea surface temperatures were driving record levels of heat across the globe, with 2023 likely to be the warmest in human history.