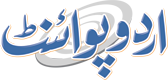 Myanmar's Suu Kyi In China With Dam Project On Agenda
Rukhshan Mir (@rukhshanmir) Published August 18, 2016 | 03:08 PM
BEIJING, (APP - UrduPoint / Pakistan Point News - 18th Augst,2016) - Myanmar's de facto leader Aung San Suu Kyi met Chinese Premier Li Keqiang Thursday as her country's new civilian authorities seeks to cement ties with Beijing -- long the former military junta's protector. The five-day visit -- with the suspension of a giant Beijing-backed dam project set to dominate talks -- is Suu Kyi's first major foreign trip since her government took over in March after a landslide election victory. That showed that "the Myanmar government and you yourself pay great attention to China-Myanmar ties", Li told Suu Kyi at the Great Hall of the People in Beijing.
"China approves of this," he said, adding: "China and Myanmar are linked by mountains and rivers." Myanmar sees its giant neighbour -- and largest trading partner -- as its biggest foreign policy preoccupation.
Unfreezing the $3.6 billion Myitsone dam will be a priority for China, while officials said Suu Kyi would seek Beijing's cooperation for talks with armed groups operating near the countries' shared border. Beijing was instrumental in shielding Myanmar's former junta rulers from international opprobrium while Suu Kyi, now State Counsellor, languished for years under house arrest as a democracy activist.
At the time Myitsone was seen as emblematic of China's economic dominance over Myanmar.
In 2011 a quasi-civilian government halted the project in a surprise move after local protests, and Beijing has been pressing for its resumption ever since. "At present there are complex changes in the world," Suu Kyi said in Beijing, where she was greeted with military honours. She hoped that relations between the two countries could be "further consolidated and developed", she added. As well as Li, Suu Kyi is due to hold talks with China's President Xi Jinping during her trip, which began Wednesday. On her first visit to China last year, she faced calls to raise the case of her fellow Nobel laureate Chinese writer Liu Xiaobo -- sentenced to 11 years in prison in 2009 for circulating a petition calling for democratic reforms -- but did not do so. Beijing staunchly objects to foreign leaders criticising its rights record, and few expect her to do so this time.