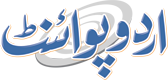 Nobel Prize Goes To MRNA Covid Vaccine Researchers
Ijaz Ahmad Published October 02, 2023 | 06:13 PM
Katalin Kariko and Drew Weissman won the Nobel Medicine Prize on Monday for work on messenger RNA (mRNA) technology that paved the way for groundbreaking Covid-19 vaccines
Stockholm, (UrduPoint/Pakistan Point Mews Oct 02, 2023) :Katalin Kariko and Drew Weissman won the Nobel Medicine prize on Monday for work on messenger RNA (mRNA) technology that paved the way for groundbreaking Covid-19 vaccines.
The pair, who had been tipped as favourites, "contributed to the unprecedented rate of vaccine development during one of the greatest threats to human health in modern times", the jury said.

The World Health Organization declared Covid a pandemic in March 2020 and the mRNA vaccines were approved for use in December that year. Billions of doses have been injected around the world since then.
Together with other Covid vaccines, they "have saved millions of lives and prevented severe disease in many more", the jury said.

Kariko, 68, and Weissman, 64, longstanding colleagues at the University of Pennsylvania in the United States, have won a slew of awards for their research.

They include the prestigious Lasker Award in 2021, often seen as a precursor to the Nobel.
In honouring the duo this year, the Nobel committee in Stockholm broke with its usual practice of honouring decades-old research, after ensuring it has stood the test of time.
While the prizewinning research dates back to 2005, the first vaccines to use the mRNA technology were those made by Pfizer/BioNTech and Moderna against Covid-19.