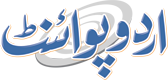 UK Set To Backtrack On Net Zero Policies
Mohammad Ali (@ChaudhryMAli88) Published September 20, 2023 | 06:24 PM
The UK looked set to backtrack Wednesday on policies aimed at achieving net zero emissions by 2050 with Prime Minister Rishi Sunak expected to water down some of the government's green commitments
London, (APP - UrduPoint / Pakistan Point News - 20th Sep, 2023 ) :The UK looked set to backtrack Wednesday on policies aimed at achieving net zero emissions by 2050 with Prime Minister Rishi Sunak expected to water down some of the government's green commitments.
The move comes amid growing concern over the potential financial cost of the government's policies to achieve net zero carbon emissions by mid-century.
A general election is expected next year and Sunak's Conservative Party is trailing in the polls behind the Labour opposition amid a cost-of-living crisis that has seen food and housing costs spiral.
Sunak will deliver a speech at Downing Street later on Wednesday.
According to British media reports, the premier wants to water down plans to phase out gas boilers from 2035 and delay the ban on the sale of new petrol and diesel cars due in 2030.
In a statement late Tuesday he said that while the government was committed to the net zero target, it would try to achieve it "in a better, more proportionate way".
The Conservative's narrow win in a west London by-election in July -- largely put down to a campaign against the expansion of a vehicle pollution toll zone in the capital by Labour mayor Sadiq Khan -- triggered calls within the party to rethink climate commitments.
Sunak said politicians "of all stripes have not been honest about costs and trade-offs" and that he would "put the long-term interests of our country before the short-term political needs of the moment".
Interior minister Suella Braverman told Sky news on Wednesday morning that "we're not going to save the planet by bankrupting the British people".