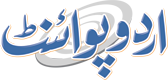 UN Rights Chief Blames S. Sudan Army For Killings, Rape
Fahad Shabbir (@FahadShabbir) Published August 04, 2016 | 10:48 PM
NAIROBI, (APP - UrduPoint / Pakistan Point News - 4th August, 2016) - The UN's top human rights official on Thursday blamed South Sudanese government troops for ethnically targeted killings and rapes committed in renewed fighting in the capital in early July and beyond.
UN High Commissioner for Human Rights Zeid Ra'ad Al Hussein said people of Nuer origin were specifically targeted by troops loyal to President Salva Kiir, who is from the Dinka ethnic group. Days of clashes that broke out on July 7 have led 60,000 South Sudanese to flee the country, mainly into neighbouring Uganda.
More than 1.6 million people are displaced within the borders of the world's newest country, mostly as a result of previous fighting. Nearly 300 people have died in the latest bout of violence. A statement released by Hussein's office said that while crossfire during the worst of the fighting had killed people in the streets of the capital, Juba, some were targeted. "Others were reportedly summarily executed by Government (SPLA) soldiers, who appear to have specifically targeted people of Nuer origin," the statement said. On July 11, SPLA soldiers went house-to-house, taking away and shooting eight Nuer civilians, the rights chief's office said, adding that they had also killed a Nuer journalist. The epidemic of sexual violence that has plagued three years of on-off fighting in South Sudan also had an ethnic dimension when soldiers carried out rapes in and outside Juba. Of 217 cases of sexual violence in Juba recorded by the UN between July 8 and 25, "those most affected were displaced Nuer women and girls and those responsible seem to have been mostly SPLA," Zeid said.
- UN peacekeepers criticised - ============================== A 13,500-strong UN peacekeeping force -- known as UNMISS -- has faced criticism for failing to stem the latest bloodshed or fully protect civilians during the fighting. The force command is investigating allegations that peacekeepers at a base in Juba stood by and did nothing as a woman screamed for help during an assault by two soldiers near the base's gate. The commissioner addressed this, urging "strong action in those instances where UN military personnel defaulted over their duty to protect civilians." Although the government has established a court aimed at trying SPLA soldiers who commit right abuses, "the violations continue unabated", the commissioner said, along with the forcible recruitment of boys and men. The main fallout from the crisis is now humanitarian.
An AFP journalist who interviewed people internally displaced by the fighting this week found that many were arriving at an overwhelmed UN camp in the northwestern town of Wau with children who were malnourished after a poor harvest year. "We are unable to admit children with moderate malnutrition and so we are only taking the very sick children that also have medical complications," a Medicins sans Frontieres doctor told AFP. "The only option is to be here and that is the reason why we are here: because we have nothing," said Mary John, who found her home looted bare and fled for her life.