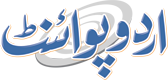 Telenor Microfinance Bank (TMB) Lending Revenue Increases By 45% In Q1-2023
Umer Jamshaid Published May 16, 2023 | 06:44 PM
Telenor Microfinance Bank (TMB) achieved an impressive year-on-year increase of 45 percent in lending revenue backed by Rs 7 billion disbursements through a completely digital, cashless, and paperless process
ISLAMABAD, (UrduPoint / Pakistan Point News - 16th May, 2023 ):Telenor Microfinance Bank (TMB) achieved an impressive year-on-year increase of 45 percent in lending revenue backed by Rs 7 billion disbursements through a completely digital, cashless, and paperless process.
TMB operator of Pakistan's leading digital financial services platform, easypaisa, has reported its financial results for first quarter of 2023, showcasing a strong performance despite challenging economic conditions, said a press release.
During the period under review, the banks strong performance was also reflected in Earnings Before, Taxes, Depreciation, and Amortization (EBTDA) of Rs 227 million, posting a 113 percent increase on YoY basis.
The bank revenues surged by 52 percent during Q1 2023. This growth was largely driven by the Bank's strong emphasis on digital first initiatives, value creation for users and improved unit economics which enabled the bank to reach exponential scale and generate sustainable growth.
TMB's mobile accounts also witnessed rapid growth, with a 3 fold YoY increase in net revenue.
TMB's unaudited financial statements indicate a significant increase in its revenue, with the bank achieving Positive EBTDA during the quarter and Profit after tax for the month of March 2023 becoming the first digital platform in Pakistan to achieve Scale and Profitability.
Chief Executive Officer of TMB Muhammad Mudassar Aqil, said, "We are thrilled to have achieved the elusive feat of scale and profitability together.
The strong results in Q1 2023 are a testament to our team's unwavering commitment to delivering innovative and inclusive digital financial solutions that cater to a diverse customer pool.
We remain focused on contributing to the growth and development of the economy while serving our customers with the utmost dedication", he added.