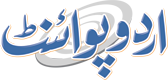 11 Years Old Boy Made Military Grade Drone In Karachi
Mohammad Ali (@ChaudhryMAli88) Published July 11, 2016 | 05:08 PM
Karachi, (UrduPoint / Pakistan Point News - 11th July, 2016) : According to Microsoft, Bilal Ahmad, 11 years old boy, has developed military grade drone in the microsoft Innovation Center Karachi. According to the details, Bilal has developed the QRX350 drone to a military grade drone which can fly at the height of 1500 feet.
Whereas, this drone has all the qualities and capabilities of such drones which are being used by the security and defense agencies.
a camera is also Installed in the drone made of Aluminum, besides taking pictures, it can make videos too.
Bilal controls this drone with such expertise that it stays at its place while floating in the air, whereas, it can take off and land easily due to its GPS system. Bilal Ahmad, student of The City School, has also made robots on different platforms earlier. According to Microsoft, Bilal has developed this drone and he worked here, at Microsoft Innovation Center, after school.