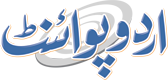 400 Ltr Liquor, 21 Kg Heroin Seized
Muhammad Rameez Published August 09, 2016 | 11:01 PM
KARACHI, (UrduPoint / Pakistan Point News - 9th August, 2016) : A team of Excise and Taxation department led by ETI Qamar uddin Siyal searched the vehicle and found 400 litres illicit liquor and arrested accused Rafiq Ahmed and registered a case against him while the vehicle was also impounded.
A drive against drugs is going on across the province on the directives of Provincial Minister for Excise and Taxation Mukesh Kumar Chawala, said a statement on Tuesday. During such a drive 21 kilograms heroin worth millions of rupees was also recovered in a raid on Naseer Wagan Road near Larkana and two accused were also arrested while a truck was impounded.
The Excise and Taxation minister Mukesh Kumar Chawala has appreciated both teams and assured the efficient and honest officers and officials of the department that they would be rewarded for their good performance and directed them to accelerate their efforts against drug peddlers to make Sindh a drug free province.