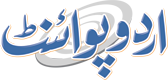 AMRI To Follow Spanish Model To Develop Mango Pruner Locally
Mohammad Ali (@ChaudhryMAli88) Published July 29, 2016 | 01:11 PM
MULTAN,(UrduPoint / Pakistan Point News - 29th july,2016) -Agriculture Mechanization Research Institute (AMRI) Multan is going to develop a mango pruner on the pattern of a machine imported from Spain by introducing minor modifications for making it suitable for local conditions. Director AMRI Multan,Ghulam Siddiq said this while giving a demonstration of imported mango pruner for mango farmers at an orchard here on Friday,according to a release issued by media liaison unit of Punjab Agriculture department,Multan. Director,Mango Research Institute (MRI),Dr.
Hameedullah, agriculture information officer Naveed Asmat Kahlon,AMRI engineers and scientists Muhammad Iqbal,Mehmood Riaz, Asifur Rahman,Javed Saqi,Atif Iqbal and others were present. Director AMRI said the pruner's import from Spain costs around Rs 3.5 million,but locally manufactured machine would be substantially cheaper.
The machine would be fabricated with some adjustments in the Spanish model to make it suitable for local conditions and it would help farmers prune their mango orchards without extra cost on labour. Once developed at AMRI Multan,the machine would be provided to agriculture tools manufacturers to enable them start preparing it on commercial level,officials said. MRI director Dr.
Hameedullah told farmers that "pruning or trimming" of mango plants improves plants' structure, increases growth, enables food,sunlight,and spray reach all parts of the plants and make application of machines easy for cultural operations in orchards. The practice also supports flower and fruit formation,improves colour and quality of fruit and makes harvest easy, the release concluded.