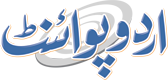 Anti-Corruption Week Being Observed
Muhammad Rameez Published December 05, 2016 | 06:20 PM
DI KHAN, Dec 5 (UrduPoint / Pakistan Point News - 05th Dec, 2016 ) : An Anti-Corruption Week Monday was kicked off here to create awareness about eradicating corruption from society. Briefing media persons, Assistant Director Anti-Corruption Department of D.I Khan circle, Abdul Hai said heads of educational institutions had been informed to organize speech competition and debates for raising awareness about menace of corruption, which was a like a cancer for society.
He said the week would be observed by displaying banners at main avenues and places and holding walk to be attended by people from across the society to educate masses about different aspects of the menace, which was eating up the very fabric of society like a termite.
He said the provincial government was leaving no stone un-turned to wipe out the scourge of corruption and noose was being tightened around corrupt elements in departments as part of efforts to materialize vision of Director Anti-Corruption Khyber Pakhtunkhwa Zaibullah Khan for making the province as corruption-free.
However, he said support from all segments of society, particularly educational institutions, was imperative to make those efforts more effective by educating and raising awareness about the menace.
He said that anti-corruption department had made firm resolve to put in place comprehensive measures to prevent the corruption and as part of such efforts, the official said Anti-corruption department of the DI Khan circle was efficiently moving ahead with its commitment to lay hands on corrupt elements which had crept in various departments.
He informed that the district's Anti-Corruption department recently apprehended nine officials and cases were registered against them for being involved in corrupt practices in education and revenue departments of districts of DI Khan and Tank.
He said that the anti-corruption department was actively attending of public's complaints, adding reports were pouring in about alleged embezzlement PTC funds of education department of the district.
The Assistant director also said that technical team of his department was analyzing construction work in Construction and Works (C&W) and education departments to know about possible corruption in funds utilization, adding cases would be registered, if any official was found involved in those cases.
Moreover, he said several inquiries had been initiated and these were in final stages about corruption cases in various departments of the district including Public Health, Agriculture, Water Management, Revenue and Irrigation departments, adding merit was being in all cases to bring the culprits to justice and wipe out corruption.