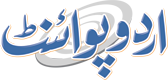 (Attn Eds: Repetaing With Corrected Intro)
Parliamentarians Call For Early Appointment Of NCSW Chairperson
Faizan Hashmi Published July 26, 2016 | 11:20 PM
ISLAMABAD, (UrduPoint / Pakistan Point News - 25th july, 2016) : Women Senators have called upon the government to appoint chairperson of National Commission on Status of Women (NCSW) as the post has been lying vacant since January 1 this year. Senator Sitara Ayaz said that she had raised the issue in the House twice but still the matter was pending, she told APP. She said that seven women had applied for the post of chairperson and according to procedure three Names out of them would be short-listed.
"All work is pending, no legislation, no progress on ongoing projects and no follow-up on the efforts for women rights, just due to absence of the chairperson", she remarked. Senator Samina Abid said that for the last two months, some violent incidents against women had been reported in the country but no voice was raised from NCSW owing to non-presence of the chairperson as well as members of the commission.
She said provincial commissions are doing their work but facing difficulties in accomplishing their task due to vacant post of the Chairperson at the Federal level. The projects of the commission are currently redundant which result in lapse of funds, she added. She also called for including members of the commission from all segments of society including representatives of all political parties, philanthropist, people from civil society and human rights activists. A consultant of the commission informed that the chairperson had retired on December 31, 2015, while the tenure of members was completed in April 2016 and till now only consultants are running the day to day business.