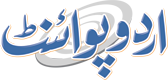 CDA Seems To Be Fail For Taking Action Against QAU Land Grabbers
Fakhir Rizvi Published August 08, 2016 | 09:53 PM
ISLAMABAD, (UrduPoint / Pakistan Point News - 8th August, 2016) : Capital Administration Authority (CDA) seems to be failed for taking action against the land grabbers, who have occupied about 210 acres area of land of Quaid-e-Azam University, the top ranked institution of the country. A large number of villagers were residing on the varsity land since their forefathers, who had been paid for the land by CDA but they did not leave the possession.
Vice Chancellor QAU Dr Javaid Ashraf in this regard on Monday told APP that "I have met personally with the Chairman CDA for vacation of the occupied land and he assured me to take possession of the QAU grab land but yet no action was taken against those involved in grabbing land. About 210 acres land of the top ranked educational institution of Pakistan, the Quaid-e-Azam University (QAU), has been grabbed by the some locals and politicians. According to the officials documents the university has over 1,709 acres area of land, but on the ground the university owns around only 1500 acres piece of land.
The varsity at the time of its establishment in 1967, had been acquired on 1,709 acres of land by the Capital Development Authority (CDA) in the documents but currently the varsity owns land which is quite below this figure. Another official of the varsity said that grabbers have already possessed 210 acres piece of land while they also encroached upon 76 acres of land inside the varsity premises. He said that the villagers were not only residing in the premises but had also cultivated the various seasonal crops in the land.
When contacted, Deputy Director Public Relation CDA Malik Salim told APP that the grabbing land of the university would be vacated soon. He said that no one be allowed to grab the land of QAU illegally.
The CDA operation against grab land in the capital continued on daily basis, he said and added, soon it would be conducted on varsity's land grabbers. CDA had already issued notices to the QAU land grabbers but now the time for action has come against them, Malik added.