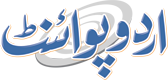 Citizens Demand Timely Disposal Of Garbage,solid Waste
Fakhir Rizvi Published July 28, 2016 | 01:01 PM
ISLAMABAD, (UrduPoint / Pakistan Point News - 28th july,2016) : Citizens of Federal Capital have demanded porper handling of hazardous waste which is presenting a significant risk to public and environmental health. The inefficient collection, transportation and disposal of the trash generated in the city is posing ecological and health hazards for the residents. If that is the case in the capital, there can be little doubt that the situation in urban sprawls such as Lahore or Karachi, or in smaller towns could be more worsed. A resident of G 9-1, street 36 Taimoor Jadoon said, "Situation of solid waste is getting worse day by day, heaps of garbage can be seen at every corner.
There is no proper transportation to timely dispose off garbage. In moonson season there should be special handling for disposal waste." Although Islamabad is comparatively more organized city of the country, but still there is no proper system of dumping the solid waste.Bundles and heaps of solid waste can be seen within the centers of the towns and bazaars. The only considered way of disposing off garbage in city is seen as burning.
Burning of garbage means release of toxic nitrogen oxides, sulphur oxides, volatile organic chemicals and polycyclic organic matter.Burning plastic also releases heavy noo check exists on this.
People exposed to toxic environment generally complain of eye and nose irritation, breathing difficulties, coughing and headaches. Hospital waste contributes to spreading of dangerous diseases like Hepatitis A, B and C, chicken pox, AIDS, typhoid, etcetera.
Hospital waste can also cause cancer, birth defects, decreased psychomotor Persistentability, hearing defects and cognitive defects. A resident of G 6-4, Aslam inam said," negligence and poor- planning of civic body is the reason of worst situation of cleanliness in the city, there is no trash cans in the city, that is why people use to throw domestic garbage in nullahs.
There is so proper system of desalting of nullahs that causes flood," "Before the start of Monsoon season, the concerned orgnizations should have finalised the plan for proper draneage and cleanliness." He added.
While talking to APP, CDA official said,"Around 1,700 units of garbage collection have been established across the city mostly near schools, parks, mosques and low-laying residential areas. Our sanitation workers collect garbage from 1,500 trolleys and 150 skips (large size trolleys) which are placed at different places randomly," he said.