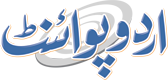 Fans Dejected At National Team's Loss In Third Test
Fahad Shabbir (@FahadShabbir) Published August 08, 2016 | 07:48 PM
ISLAMABAD, (UrduPoint / Pakistan Point News - 8th August, 2016) : Gloom and frustration prevailed in the twin cities of Rawalpindi and Islamabad after national cricket team's 141-run loss to England in the third Test match at Birmingham on Sunday. The passionate fans looked dejected after Pakistan team's disappointing show against the England after dominating almost first half of the match.
"It is really disappointing at how the team let us down. We were expecting our batsmen would learn from their mistakes and play a mature game. But they again disappointed us," said Akhtar Ali, a cricket fan at Aabpara Islamabad. "Pakistan had a very good chance to defeat England or at least draw the match but the batsmen did not feel the responsibility," Mushtaq, another fan at the same market commented. Angry cricket fans also vented their anger on social networking sites with batsmen being the main target of most digs. They wasted no time in highlighting the mistakes committed by Pakistan team in the match.
"Yes it was reversing but like Cook said it wasn't that big. Line and length was good. But that's what you have to deal with as experienced players," Khurram S.
Chaudhry commented on a prominent cricket website.
"If a 20 years' old can handle things then why couldn't Misbah, Younas, Asad and Sarfraz," he added while referring to the splendid display of batting by opener Sami Aslam, who played like a veteran in both the innings of the match. After the defeat Pakistan skipper Misbah-ul-Haq stated that his batsmen did not have "any clue" how to handle the reverse swing generated by the England bowlers on the final day at Edgbaston.
But fans did not agree with him as one of them remarked: "Great victory for England and most pathetic performance by Pakistan as it has always been an issue chasing or defending fourth innings total.
"Misbah's excuse of reverse swing is totally unacceptable as it was more of a mental capitulation and succumbing under pressure." "If you think the bowling is the problem, then think again.
It was a flat track and the Pakistan batsmen managed to screw up an easy draw. They also failed in the first innings. It should've been a score of 500+ but the middle order had no life in them," remarked Adeel Mirza, another cricket fan while disagreeing with Misbah.