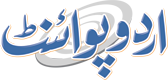 Flood Situation In Mirpur Under Full Control: DC
Umer Jamshaid Published July 29, 2016 | 02:52 PM
MIRPUR , (UrduPoint / Pakistan Point News - 29th july,2016) : Deputy Commissioner (DC) Ch. Amjad Iqbal said that flood situation in Mirpur district, located on the periphery of Mangla Dam is under full control. Talking to APP he said that requisite measures for dispensation of relief to the impending flood affectees in the district has so far been devised to deal with any eventuality during monsoon rains. The DC said that all necessary preventive measures have been taken to save the population of the low-lying areas,located on the periphery of Mangla Dam in the district, from the flood havoc during the just-stated monsoon. He said that district administration had taken various precautionary steps to deal with the flood situation during the rainy season with the coordination of WAPDA which also initiated various steps about the warning and water disposal systems in case of flood in the low lying areas close the Mangla dam reservoir.
During any other impending spate of heavy rains and floods in the catchment areas, the local authorities will warn the people about any flood havoc 36 hours before the calamity.
Police, Civil Defense and other rescue agencies have already been put on alert round the clock to deal with any eventuality. The administration has devised the safe evacuation plan to evacuate the affected people from the flood-hit areas to the safer places.