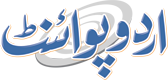 Iindependence Day Celebrated By Mirpur Club
Rukhshan Mir (@rukhshanmir) Published August 15, 2016 | 09:25 PM
MIRPUR (AJK) , (UrduPoint / Pakistan Point news - 15th August, 2016): A graceful ceremony was held here Sunday night under the auspices of Mirpur Officers Club to celebrate the Independence Day with national zeal. Chief Patron of the Mirpur Officers Club and Commissioner Mirpur Division Raja Amjad Pervez Ali Khan was the chief guest on this occasion who cut the Pakistan Independence Day cake followed by the National Anthem that, presented by the participants belonging to various segments of the civil society including academicians, historians, research scholars, journalists and officials of Mirpur division and district administration. Deputy Commissioner Ch.
Amjad Iqbal, ADC (G) Ch. Haq Nawaz, Zaheer Azam Jiraal, Sohrab Ahmed Khan, Dr. Usman Ghani, Dr. Sami, renowned academician and poet Prof. Sagheer Aasi and others attended the ceremony. Speakers including Commissioner Mirpur division Raja Amjad Pervez Ali Khan, Prof.
Saeed ul Zaffar, Prof. Sagheer Aasi, Secretary General NEOC A H Rao, Sohrab Ahmed Khan and others highlighted importance of independence and the responsibilities to safeguard it. Speakers underlined that Kashmiris indigenous struggle for freedom was in fact the struggle for completion of Pakistan. They vowed the Jammu and Kashmir peoples resolve to lend all of their energies to bring the Kashmir freedom movement to its logical end.
Speakers said that Pakistan is incomplete without its jugular vein - Kashmir. They called for early solution of Kashmir issue in line with the United Nations resolutions. Expressing full solidarity with the freedom loving population of occupied Jammu & Kashmir, speakers underlined that hearts of the people of AJK, occupied Kashmir and Pakistan beat in unison.
They said that India could not win hearts of the people of Jammu & Kashmir - nor could do so in the future. Pakistan, they said, is the ultimate destination of the people of Jammu & Kashmir and they would leave no stone unturned to reach the destination. Speakers reiterated to serve for the safety, progress, prosperity, sovereignty and defense of Pakistan should to shoulder the entire Pakistani nation and the valiant armed for forces of the country as and when needed. Chief Guest - Commissioner Mirpur Division Raja Amjad Pervez Ali Khan felicitated the fellow country men - the entire Pakistani brethren on this historic day of exceptional national importance in the history of South East Asia when the Muslims of the subcontinent succeeded in getting their separate homeland - Pakistan under the dynamic leadership of father of the nation - Quaid-e-Azam Muhammad Ali Jinnah this day 69 years ago.