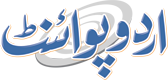 India Using Deadly Force Against Peaceful Kashmiris: Mishal Malik
Fakhir Rizvi Published August 04, 2016 | 09:01 PM
ISLAMABAD, (UrduPoint / Pakistan Point News - 4th August, 2016) : Mishal Malik, wife of All Parties Hurriyet Conference (APHC) leader Yasin Malik Thursday said Indian armed forces were using deadly weapons against peaceful Kashmiris in Occupied Kashmir. These deadly weapons, she said, were even prohibited for hunting animals.
The international community should take serious notice of Indian cruelty of depriving Kashmiris of their eyesight by use of pellet guns, she said while talking to APP. Mishal Malik said a joint sitting of the Parliament should be called for devising a strategy on Kashmir and Prime Minister Nawaz Sharif should address the Pakistani and Kashmiri nation on the present situation in Kashmir. Delegations, she said, should be sent to important foreign capitals to apprise the world about Indian cruelties.
The world should be informed about the recent mass killings of innocent Kashmiris and it should be taken as a case study, she added. She said the Prime Minister should contact heads of the five permanent member countries of the UN Security Council.
Pakistan was a sovereign country and the whole world had to listen to it. She said the Kashmiri leadership was in jail and could not present their case to the world. The struggle for Kashmir's freedom was in final stages, she added. Mishal said the Government of Pakistan should take it as an emergency situation.
Condemnation was not enough, rather a long term strategy should be adopted on Kashmir, she stressed. She said despite being an aggressor country, Indian was busy in propaganda against Pakistan at international level.
She had agreements with social media websites, including Google and Facebook, and was using social media as a tool of propaganda. Pakistan had to respond to that propaganda, she added. Mishal recalled that peaceful Kashmiris were forcibly stopped from coming out to mourn the martyrdom of Burhan Wani in the Indian Occupied Kashmir. She said indefinite curfew was imposed in Held Kashmir for weeks leaving Kashmiris there without food, water and electricity. The atrocities committed against the people in held valley were unprecedented, she added. She said her symbolic hunger strike on the visit of (Indian Home Minister) Rajnath Singh in Islamabad was to condemn his support for Indian forces during his trip to the Occupied Kashmir. Rajnath was leading the campaign of violence and oppression against Kashmiris, she added. Mishal said in the recent incidents, 78 innocent and unarmed Kashmiris were martyred and 5,000 were wounded while the number of arrested was kept secret.
The restrictions on media were dangerous, she remarked. To a question, she said Pakistan had to adopt a more aggressive stance to highlight the Indian atrocities at international level. It was barbaric that a three-year old little girl was shot dead while looking out of a window, she said, adding women were victimized. In the present situation, she said Pakistan should break off political, cultural and diplomatic relations with India and recall its High Commissioner from New Delhi as this was a civilized way of protest in the democratic world.