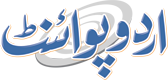 Interior Minister Monitors PTI Public Meeting
Faizan Hashmi Published November 02, 2016 | 09:00 PM
ISLAMABAD, (UrduPoint / Pakistan Point News - 02nd Nov, 2016 ) : Minister for Interior Chaudhry Nisar Ali Khan on Wednesday was kept informed about the moment to moment situation of the Pakistan Tehreek-i-Insaf (PTI) public meeting in the capital.
An Interior Ministry spokesman, in a statement, said strict security arrangements were made for the PTI's public meeting. Contingents of Islamabad Police and Frontier Constabulary were deployed at different places.
On the orders of the Interior Minister, Rangers were positioned for security of important buildings. Strict security was put in place to ensure protection of the city and to respond immediately to any untoward incident.
The minister ordered deployment of 10,000 security personnel. The minister ordered that the participants of the public meeting should be provided complete security, however, nobody would be allowed to enter Islamabad.
The minister said if anybody violated the agreement then law would come into action. Nobody should be allowed to violate the agreed limits, he added. He instructed that the standard adopted for policing and security in the last few days should be raised further.