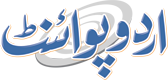 Islamabad Police Introduce Whatsapp Complaint Service Empowering Citizens To Report Police Misconduct
Umer Jamshaid Published June 14, 2023 | 11:28 PM
Islamabad Capital Police have taken a significant step towards promoting transparency and accountability by launching a dedicated Whatsapp complaint service for citizens residing in the federal capital
ISLAMABAD, (UrduPoint / Pakistan Point News - 14th Jun, 2023 ) :Islamabad Capital Police have taken a significant step towards promoting transparency and accountability by launching a dedicated Whatsapp complaint service for citizens residing in the Federal capital.
This new initiative, introduced by the Deputy Inspector General (DIG) Operations Syed Shehzad Nadeem Bukhari, aims to address instances of inappropriate and unprofessional conduct exhibited by police officials.
With the introduction of this service, residents of Islamabad can now easily lodge complaints regarding the conduct of the Islamabad police, mobile units, patrolling teams, Eagle Squad, and officials stationed at checkpoints.
Complaints can be submitted via Whatsapp to the designated number '0330-0260022', which belongs to the DIG Operations.
DIG Operations Syed Shehzad Nadeem Bukhari emphasized that the Islamabad Capital Police is committed to ensuring that no misuse of authority or corruption goes unchecked.
The protection of lives, properties, and the preservation of citizens' self-respect are of paramount importance to the police force.
This Whatsapp complaint service is expected to empower citizens and provide them with a convenient channel to report incidents of harassment, bribery demands, and unnecessary document requests. By embracing technology, the Islamabad Capital Police aims to foster a culture of accountability and responsiveness within its ranks.
With this progressive step, the Islamabad Capital Police sets an example for other law enforcement agencies to follow, illustrating their dedication to serving and safeguarding the rights of the residents.
The launch of the Whatsapp complaint service marks a milestone in the ongoing efforts to build trust between the police and the community, ensuring that citizens' voices are heard and their grievances are addressed promptly and effectively.