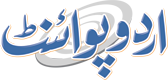 KP Police Urge Home Department For Early Implementation Of Police Ordinance 2016
Rukhshan Mir (@rukhshanmir) Published August 18, 2016 | 06:21 PM
PESHAWAR, (UrduPoint / Pakistan Point News - 18th August, 2016) : The Khyber Pakhtunkhwa Police department has sent a letter to the Home and Tribal Affairs Department regarding early implementation of Police Ordinance 2016 in the larger interest of the general public. According to police statement here, the letter issued from the Central Police Office to the Home and Tribal Affair Department states that the Khyber Pakhtunkhwa police Ordinance 2016 has been promulgated and notified on 1st August 2016. As the ordinance is of vital importance; its expeditious implementation is required forthwith in the best public interest.
The letter further reads that in order to make the ordinance operational in letter and spirit and to ensure timely establishment of various bodies under the ordinance, an implementation commissioner may be appointed as required under section 144 of the ordinance. Similarly it has been stated in the letter that though a number of initiatives, which have been institutionalized through the ordinance are on the ground yet a number of bodies are required to be established under the ordinance. It is requested that process for establishment of Public Safety Commission and Regional Complaint Authority may be initiated forthwith. In this behalf nomination of members from treasury and opposition benches of Provincial Assembly and District Assemblies under section 47 (2), section 50(2) and section 52(2) for Provincial Public Safety Commission and District Public Safety Commissions respectively must be started.
Likewise, Scrutiny Committees for selection of independent members may also be notified under section 56 of the Ordinance and Secretariats of the Commissions and appointment of their secretaries may also be initiated respectively under section 62, 63 and 64 of the Ordinance, reads the letter. Moreover, the letter further narrates that the process of selection of the members of Regional Police Complaint Authorities must be carried out under Section 66(3) and establishment of the Secretariats of the authorities at respective regional headquarters and appointment of their Secretaries may be initiated under Section 70 of the Ordinance. It may be recalled that the Police Ordinance 2016 is a paradigm shift on part of the government and its immediate implementation in letter and spirit would bear fruit and yield immense benefits for the general public, enhance professionalism in police force and will also bring laurels for the Government. At the end of the letter it has been requested that a meeting of a Committee comprising of DIG/HQ and a representative of Law Department to be chaired by the Secretary, Home & T.As, may be convened to work out the modalities for implementing the provisions of the Ordinance.