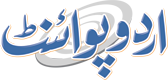 KPT Shipping Intelligence Report
Mohammad Ali (@ChaudhryMAli88) Published August 18, 2016 | 11:41 AM
KARACHI,(UrduPoint / Pakistan Point News - 18th Augst,2016) : The Karachi Port Trust (KPT) issued the following shipping report for the last 24 hours, ending 0700 hours on Thursday. ALONG SIDE (Bulk Oil Pier): OP-II Maersk Kiera D.
Petrol Alpine 17/08/16 OP-III Jo Redwood D. petrol Trans Maritime 17/08/16 ALONG SIDE (East Wharves): 1 Bomar Jupiter D. Chemical East Wind 17/08/16 2/3 Transformer OL L.
Mill Scale Crystal Sea 15/08/16 10/11 Senanur Cabi D. Coal East Wind 16/08/16 12/13 Kiran Bosphorus D. Steel Aaras-Sh. 16/08/16 ALONG SIDE(P.I.C.T): Berth Vacant... ALONG SIDE (West Wharves): 19 Esi Arctic D.
Gen. Cargo Gulf Maritime 17/08/16 20/21 Bedfird Castke D. Steel Project-SH 14/08/16 LONG SIDE (K.I.C.T) 26/27 APL Germany D.L.Cnt. APL 16/08/16 28/29 YM Enlightenment D.L.Cnt.
Not provided 16/08/16 29/30 Ital Laguna D. L. Cnt. Green Pak 17/08/16 EXPECTED ARRIVALS: CONTAINER (GEARLESS): Cosco Fu Ku Yama COSCO 18/08/16 Not Sched 600 Cnt.
600 Cnt.
Mol Endowment Mol Pak 18/08/16 Not Sched 900 Cnt. 1,000 Cnt. GENERAL CARGO: Leopold Staff Sinotrans 18/08/16 Not Sched 408 G.C Nil Norderney Gulf Maritime 18/08/16 Not Sched 175 G.C VEHICLE: Positive Staff Sinotrans 19/08/16 Not Sched 224 Units Nil Grand Ruby MOL PAK 21/08/16 Not Sched 113 Units Nil COAL: Alam Molek OC.World 22/08/16 Not Sched Nil 18,900 CEMENT: Somerset Argonaftis 21/08/16 Not Sched Nil 18,900 SHIPS OFF PORT: Vessel Name Type Agent Expected B.No.
Arrival.B.No A.date T.Date Remarks Minoan Grace Bulk Ships Bulk-Sh. -- 17/08/16 03:24 - Chem Trader Oil Tanker Alpine -- 13/08/16 11:30 - PVT Eagle Oil Tanker Alpine -- 13/08/16 14:24 - Adcance Victoria Oil Tanker Not Provided -- 14/08/16 11:30 - Milos Oil Tanker Trans Maritime -- 16/08/16 15:45 - Winter Oil Tanker Alpine -- 16/08/16 21:30 - Stolt Spray Oil Tanker Not Proivded -- 17/08/16 07:05 - LEGEND: 1 Shifted from B.14/15 to O/A