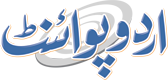 Legislation On Cards To Control Unauthorized Increase In Drugs
Prices
Rukhshan Mir (@rukhshanmir) Published August 09, 2016 | 11:33 PM
ISLAMABAD, (UrduPoint / Pakistan Point News - 9th August, 2016) : The government has drafted a legislation for imposing punishment and fine for unauthorized increase in prices of drugs by pharmaceutical companies.
This was informed to the National Assembly Standing Committee on National Health Services, Regulations and Coordination, chaired by Khalid Hussain Magsi here Tuesday while receiving briefing on performance of Drug Regulatory Authority of Pakistan (DRAP). Chief Executive Officer (CEO), DRAP, Dr.
Muhammad Aslam giving a detailed presentation on working of DRAP, informed that after promulgation of DRAP's Act, 2012, necessary legislation has been done for regulating health and over the counter drugs, medical devices and medicated cosmetics and pharmaceutical products. He shared performance of various DRAP's divisions including licensing, registration and pricing and shared that despite of human resource constraints, performance of these divisions have been increased.
He said that World Health Organization has conducted initial assessment of DRAP and in 2017 Central Drugs Testing Laboratory, Karachi will be WHO pre-qualified and accredited laboratory.
He said to further strengthen inspection system of pharmaceutical manufacturing units, DRAP has started working with Pharmaceutical Inspection Co-Operation Scheme (PIC/S), Australia and planning for further training of DRAP's officials for effective implementation of good manufacturing practices in pharmaceutical manufacturing units.
He said that in order to further strengthen pharmaceutical registration system, DRAP will start receiving registration applications on Common Technical Document format in early 2017.
It will further help in increasing national pharmaceutical exports, which are otherwise decreasing.
CEO, DRAP shared that first time in history, a comprehensive Drug Pricing Policy has been approved in 2015 by the government, which was declared by independent analysts as fair, transparent and balanced policy with least discretionary powers.
In this policy, annual price increase is linked with Consumer Price Index. Moreover, hardship category and orphan drug policy was introduced to provide solution for unfeasible and critically needed drugs.
This policy is not only about price increase but for first time price reduction mechanism is also introduced. Some pharmaceutical companies have increased the prices of their drugs at their own and then got stay orders. He said that the DRAP is vigorously following these cases in higher courts and has requested the courts for early fixation of dates for disposal of the cases.
In order to curb the menace of spurious drugs, the DRAP has decided to introduce bar coding system first time in the country as in developed world and legislation for this purpose will be finalized soon.
The CEO briefed that recruitment process in various cadres of DRAP has been finalized and soon the authority will have new human resource in the organization for more speedy work. Minister for National Health Services, Regulations and Coordination, Saira Afzal Tarar and Secretary National Health Services, Ayub Shaikh also attended the meeting.