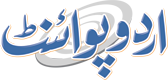 Minister Calls For Need To Frame Rules Of SCPA
Muhammad Rameez Published August 17, 2016 | 06:52 PM
KARACHI, (UrduPoint / Pakistan Point News - 17th August, 2016) : Sindh Minister for Social Welfare and Chairperson of Sindh Child Protection Authority (SCPA) Ms. Shamim Mumtaz stressed speeding up process of framing rules of SCPA for approval in next meeting schedule for August 29. She said this while presiding over 3rd meeting of SCPA at her office, said a statement on Wednesday. Members of SCPA including Special Assistant to Chief Minister Sindh for Women Development Erum Khalid, Secretary Social Welfare Shariq Ahmed, Sarah Colemen Chief Child Protection UNICEF, Jabeen Fatima Child Protection Specialist UNICEF, Ms.
Sheeza Ahmed, Sidrah Jameel Legal Counsel, Zia Ahmed of Madadgar Helpline, Naeem Chandio M&E Officer Plan International Pakistan, Anjum Mehmood advocate, Syed Mohsin Ali Shah Additional Secretary Home, Altaf-ur-Rahman, Deputy Secretary Law and other attended the meeting.
Ms. Shamim said that it was long-standing issue adding that process of formulating rules for the authority should be completed within 15 days and presented in next meeting for approval.
She informed that SCPA Act was passed by Sindh Assembly to ensure the rights of the children who are in need of special protection / attention. She said that children were the soft target and vulnerable segment of society adding that it was responsibility of government as well civil society to protect them.
She said that while formulating rules, ambiguities and confusions should be removed to ensure the clarity. Chief Child Protection UNICEF, Ms. Sarah Coleman suggested that Authority should be advisory, monitoring and oversight body where as service delivery should rest with social welfare department.
Earlier, Legal Counsel, Ms.Sidrah Jameel gave detailed briefing on the progress of formulating rules for authority. It was decided with consensus to convene next meeting of the authority on August 29 to finalize the rules.