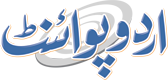 More Crossing Points At Pak-Afghan Border To Be Opened Soon: Dastgir
Mohammad Ali (@ChaudhryMAli88) Published August 10, 2016 | 06:27 PM
ISLAMABAD, (UrduPoint / Pakistan Point News - 10th August, 2016) : Minister for Commerce Khurram Dastgir Khan on Wednesday said that more crossing points at Pak-Afghan border would be opened soon to facilitate tarde between the two countries. Addressing the concluding session of Pakistan, Afghanistan CARs (Central Asian Republics) Trade Summit (PACTS) here, the minister said that the government under the dynamic leadership of Prime Minister Nawaz Sharif was practically re-discovering the Central Asian States to further enhance trade activities with these countries. The day-long Summit was organized by Rawalpindi Chamber of Commerce and Industry (RCCI) in collaboration with USAID. Khurram Dastgir Khan said the improved regional connectivity was the vision of the Prime Minister who was acting like an anchor of the regional activity. He said the purpose of regional connectivity was to improve quality of lives of people in Pakistan, Afghanistan and Central Asia. He said Pakistan attached highest importance to the economic relations with Afghanistan and the Central Asian states and in future "we would see up-tick in the country's exports and transit trade with Afghanistan and other CARs states. "We are also interested to initiate Preferential Trade Agreement with Afghanistan and a proposal had already been sent to the neighboring country", he added. He said Pakistan Railways would also play role in transporting goods to reduce the cost of doing business.
visa issues, he said were going to be resolved in the upcoming TIR convention. He said due to the government's efforts in last three years, stability had been brought in Pakistan as energy crisis was gradually subsiding, infrastructure was being up-grading and terrorism was also being controlled. He said the government was committed to complete CASA-1000 and Turkeminstan, Afghanistan, Pakistan, India (TAPI) energy projects despite being difficult in nature. The Commerce minister said the $46 billion mega project of China Pakistan Economic Corridor (CPEC) was going to transform the destiny of the people of the region.
Significant benefit of CPEC is connectivity between China, Pakistan, South Asia and Central Asia. Later addressing a press conference here, President of Rawalpindi Chamber of Commerce and Industry Humayun Pervaiz said that the summit would help explore the new trade avenues, business opportunities and to discuss trade aspects and finding the means of ease of doing business between Pakistan, Afghanistan and Central Asia. He said PACTS was brain child of the RCCI accented to enhance trade opportunities between Pakistan, Afghanistan and the central Asian states, Kazakhstan, Tajikistan, Kyrgizstan, Turkmenistan and Uzbekistan.