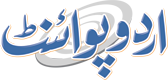 Murd Seeks People Cooperation For Provision Of All Necessary Facilities
Mohammad Ali (@ChaudhryMAli88) Published August 17, 2016 | 10:50 PM
HYDERABAD, (UrduPoint / Pakistan Point News - 16th August, 2016) : Sindh Chief Minister Syed Murad Ali Shah has called upon the people of all segments of life to extend their full cooperation to provincial government so that it could ensure the availability of all required facilities to them at their neares. The government alone could not be able to achieve all set goals of development, he said and added that the cooperation and support of the masses are essential in this direction. The Chief Minister expressed these remarks while talking to a joint delegation of scholars, intellectuals, writers and poets of Hyderabad here on Wednesday. He said that there is a need to address the issues of the masses collectively instead of individual basis.
The provincial government has set its goals to move the province towards rapid development by launching development plans, maintaining law and order and protecting the lives and properties of common people, he added.
About the issue of Madrisa Reforms, pointed out by the delegation, the Chief Minister assured that soon the provincial cabinet would discuss the bill thoroughly and all decision would be made which would be beneficial for the common people.
He said that party leadership has given him full authority to achieve the tasks of development and he would be responsible whatever mistakes occur in this respect.
The work of his team members prove beneficial for common people would be on credit of present provincial government, he added. About corruption in government departments, Syed Murad Ali Shah said that it was not occurred in the recent past but it was the long standing issue since creation of Pakistan and it was the reason that Founder of Nation Quaid-e-Azam Muhammad Ali Jinnah in his address to nation in August 1947 has had announced to combat corruption from the country.
Corruption is a cancer and all out efforts would be made to root out it from all segment of life, he maintained and added that his priority is to control the ongoing corruption instead to make delay while reviewing the old cases of corruptions. On demand of the delegation, the Chief Minister assured the reduction of fee of Mehran Arts Council Latifabad and conversion of Basant Hall into cafeteria for scholars, intellectuals, writers and poets.