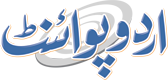 National Plan Of Action For Childhood Development On Card: Ahsan
Umer Jamshaid Published August 22, 2016 | 09:09 PM
ISLAMABAD, (UrduPoint / Pakistan Point News - 22th August, 2016) : Minister for Planning, Development and Reforms Ahsan Iqbal on Monday said that the government was preparing to develop National Plan of Action for childhood development to produce better human resource with healthier minds in the country. Addressing a round table conference on Early Childhood Development in Pakistan, the minister said that a national level working group had been set up which would provide solid recommendation on the basis of its research regarding National Plan of Action for protection of childhood. The round table conference was organized by ministry of Planning, Development and Reforms here. The minister said the purpose of convening the conference was to deliberate upon a conceptual framework to strategize programs and adopt system strengthening measures for improving physical, social, intellectual and emotional health of children in the country. Ahsan Iqbal said the economic indicator of Pakistan indicated that the country was among middle income countries but on the other hand, the social indicators were alarming which put Pakistan among the least develop countries. He said Pakistan had the highest ratio of child mortality in the world while poor health, malnutrition and lack of breast feeding to the infants were causing major health issues among children.
He said in order to ensure better health care for future generation, the Federal government was taking numerous initiatives. Later, participating in the round table open discussion, the panelists were of the view that Pakistan had one of the highest rates of first day deaths and stillbirths at 40.7 per 1000 births. They informed that some mothers feel pressured to bear more children than they could support on locally available nutritious diet.
However in urban centers some mothers were obese yet malnourished from a diet rich in processed, caloric-dense foods that contain few micro nutrients. The panelists further informed that chances of survival of a newborn child increases when breastfed within an hour of birth.
According to UNICEF and World Health Organization (WHO), out of 10, less than two mothers engage in early breast feeding in Pakistan and this is one of the lowest rate of breast feeding in the world. The panelists also discussed promotion of breast feeding, neonatal care, food-fortification, affordablity of nutritious diet and early childhood psychosocial stimulation.