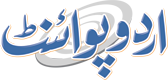 NDMA Provides 1,403 Classrooms/shelters To Facilitate Damaged Schools After Quake-2015
Fakhir Rizvi Published August 17, 2016 | 02:53 PM
ISLAMABAD,(UrduPoint / Pakistan Point News - 17th Augst,2016) : National Disaster Management Authority (NDMA) has provided 1,403 classrooms/shelter tents to mitigate effects of earthquake-2015 and to assist districts for restoration of education process at fully damaged schools. During earthquake 2015, 1,543 educational institutions were partially or fully destroyed in Malakand division. Giving district-wise details of damaged/partially damaged educational institutions, official sources on Wednesday said in Swat the number was 307 which included 54 fully damaged and 253 partially damaged while in Buner the number was 190 including 22 fully damaged and 168 partially damaged. Similarly, in Upper Dir, the number of damaged/partially damaged educational institutions was 311 including 52 fully damaged and 259 partially damaged, in Lower Dir the number was 358 including 16 fully damaged and 342 partially damaged, in Shangla 146 including 29 fully damaged and 117 partially damaged, in Malakand the number was 64 and in Chitral the number was 167.
Regarding details about provision of classroom/shelters provided by NDMA for damaged schools in quake affected areas, the sources said the number was 49 in Buner, 378 in Upper Dir, 575 in Shangla, 196 in Swat, 129 in Lower Dir and 76 classrom/shelter were provided in Chitral. The sources said provincial government of Khyber Pakhtunkhwa (KPK) in collaboration with United Nations Development Programme (UNDP) carried out a Recovery Need Assessment (RNA) of damages caused by earthquake to public infrastructure.
The damages to education sector were estimated at Rs. 13.247 billion in Malakand Division. Meanwhile, 2015 Provincial Disaster Management Authority (PDMA) arranged a partners workshop in Islamabad where sector-wise damages were shared with international and national development partners and government departments.
The government of KPK has directed the education department to include damaged school facilities under their Annual Development Program (ADP) for reconstruction and rehabilitation.