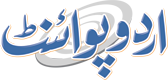 Newly Nominated ECP's Members Profile
Rukhshan Mir (@rukhshanmir) Published July 25, 2016 | 02:58 PM
ISLAMABAD, (UrduPoint / Pakistan Point News - 25th july,2016) : The 12-member parliamentary committee on Monday approved four Names from all provinces for appointment as members of the Election Commission of Pakistan (ECP).
According to the details the committee approved retired Justice Altaf Ibrahim Qureshi name as new Member of the from Punjab;. Justice retd Retired Altaf Ibrahim Qureshi was born in Multan City on March 6,1953.
He got Bachelor's degree from Punjab University in 1972 and of LL.B. from Gillani Law College, Multan in 1976. Later, He also obtained Master's Degree in History from Bahauddin Zakariya University Multan.
The former Judge started his career in practice of law as an Advocate in Lower Judiciary in 1979. He took active part in Bar Elections and was elected as Vice President (unopposed) of High Court Bar Association Multan Bench in 198-84.
He has been Member of Punjab Bar Council for two consecutive terms spanning ten years (1999-2009). During his tenure as Member Punjab Bar Council, he has been Chairman of Disciplinary Committee twice (2005-2007), Chairman Finance (2001-2002) and Chairman Human Rights Committee (2007-2008). He was elevated to the Lahore High Court in March 2011 and retired on March 6, 2015. Retired Justice Irshad Qaiser name was approved as new of ECP from Khyber Pakhtunkhwa. She was born on 21st,of March, 1954 at Peshawar.
She obtained law degree from Gomal University, D.I. Khan in 1976 and was enrolled as an advocate of the lower courts in 1977, the High court in 1979 and Supreme Court of Pakistan in 1993. She was elevated as an additional judge of the High Court on July 20, 2012, and was subsequently confirmed.
She retired on 19th of March, 2016. Justice Irshad Qaiser, who was the second woman district and sessions judge in the history of Khyber Pakhtunkhwa. During her judicial career, she served against different important posts including judge accountability court for six years, district and sessions judge at different districts, special judge Customs and anti-smuggling and section officer at law department etc. Justice Retired Shakeel Baloch will be new member of the ECP from Balochistan.
Justice Baloch was appointed to the high court in 2013 and was to retire on Aug 1 after attaining the age of 62 years. But he resigned as a judge of the Balochistan High Court (BHC), on July 21.He also had been MNA from Balochistan. Abdul Ghaffar Soomro, name has been approved as new member of the ECP from Sindh. Soomro was an officer of Pakistan Administrative Service (PAS), (4th Commenrs ) and retired as Federal Secretary. He had been Federal Secretary of Ministry of Industries and Production and Privatization Commission.