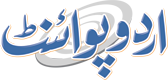 NH&MP Issues 283,120 Tickets For Overspending Violation: NA Told
Umer Jamshaid Published August 04, 2016 | 10:13 PM
ISLAMABAD, (UrduPoint / Pakistan Point News - 4th August, 2016) : Minister for Parliamentary Affairs Sheikh Aftab Thursday said that National Highways and Motorway Police (NH&MP) was working round the clock to regulate traffic, ensure safety, issuing 283,120 tickets to violators of overspending, this year.
While for slow moving, 263,646 tickets were issued from January to June 2016, the minister said during question hour session in the National Assembly. Last year, the Minister said 347,242 tickets were issued to the violators of slow moving which fall under obstruction traffic, he added.
He said speed checking cameras had been provided to all zones of NH&MP and over speeding was being checked with modern gadgets and cameras on day and night basis. He said 312,530 tickets had been issued to the violators of over speeding in year 2015, adding endeavored was being made to provide safe and secure passage to the commuters. He said all violations were checked with zeal and zest especially the violations which endanger the precious lives and property of commuters. Speed Checking was being carried out by patrolling officers and speed checking squads with help of Day and Night speed checking cameras. The locations of speed checking cameras are being changed at regular intervals. As far as overtaking of vehicles was concerned, it was worth to mention that Motorway consists of 03-lanes.
Most of the slow moving vehicles such as Mehran, FX cars, Carry Vans etc were plying with a speed of 70-80 Km/h.
He said such vehicles were creating obstruction/hindrance while using the second lane particularly when one slow moving vehicle was overtaken in the third lane by another slow moving vehicle.
He said strict enforcement was being made against wrong overtaking and in this regard 1,085,767 tickets were issued to the violator during the year 2015 whereas 584,444 tickets had been issued to the violators from January to June, 2016. Besides, all possible measures including road safety awareness campaigns, seminars, walks and distribution of printed briefing material had been taken, he added. Replying to another question, the minister said Kohala Muzaffarabad project had substantially been completed.
Scope of the project involves rehabilitation of Kohala Muzaffarabad Road (S-2) which was being carried out under Flood Emergency Reconstruction Project (FERP), funded through Asian Development Bank Loan. Government was satisfied with the standard of construction work of rehabilitation of Kohala Muzaffarabad Road (S-2) he added. He said the work had been executed as per approved specifications and was of desired quality.
However, due to heavy rains in the year 2013-14, certain damages to retaining structures and culverts were observed at thirteen locations of Package-II. He said the rectification work on damaged locations was being undertaken, which would be accomplished within three weeks.
He said once the rectification work was over, condition of whole road would become satisfactory.