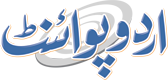 Nusrat Fateh Ali A Trend-setter In Classical, Modern Music: Surriya Multanikar
Mohammad Ali (@ChaudhryMAli88) Published August 16, 2016 | 07:53 PM
MULTAN, (UrduPoint / Pakistan Point News - 16th August, 2016) : Nusrat Fateh Ali Khan who is to be considered a trend-setter through amalgamation of classical and modern music. Talking to APP in connection with Qawwali maestro's 19th death anniversary here on Tuesday, legendary singer Surriya Multanikar said that Allah had blessed Nusrat Fateh Ali with a sweet voice.
She said that Nusrat used "Alaap" and "Tana" in his singing first and later used Sargum. Nusrat had learnt the art from his ancestors, who were known classical singers, Surriya Multanikar added. Pride of Performance singer lamented that Nusrat Fateh left this world in a young age of 49 but his singing would keep touching our hearts for long. Paying tribute, she said that Nusrat was a legendary classical singer.
Director Programmes Radio Pakistan, Khursheed Ahmed Malik, said that Nusrat Fateh Ali blended classical and modern singing and attracted youth towards classical singing which was losing its charm among youngsters and middle-aged music-lovers. He said that even young singers had started "Riaz" (practice) and used raga in their singing due to Nusrat Fateh Ali Khan's inspiration. Nusrat used old as well as modern music instruments in his singing which pulled a large number of fans for him not only at national but also at international level. Khursheed Malik said that singing of Nusrat Fateh Ali Khan was unmatched.
"Gham hay ya Khushi ha tu, and dam must Qalander must must" were among his best numbers, he said.