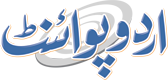 Pakistan Railways To Procure 55 Locomotives From US, Senate Told
Fahad Shabbir (@FahadShabbir) Published July 28, 2016 | 06:12 PM
ISLAMABAD, (UrduPoint / Pakistan Point News - 28th july, 2016) : Minister for Railways Khawaja Saad Rafique on Thursday said Pakistan Railways would procure 55 locomotives from the United States on finalization of a competitive bidding process. Speaking in the Senate during question hour, the minister said an agreement worth US$ 213,689 million had been signed with a US company to procure these locomotives, adding those would be delivered by next year.
The minister said a project for rehabilitation of 27 locomotives was under execution at Risalpur factory, adding 15 locomotives had been turned out for train operation while another 12 were under rehabilitation.
He said 60 Chinese locomotives supplied by Dongfang Electric Corp. against contract agreement were held up for want of spareparts, therefore Pakistan Railways had initiated a feasibility study for restoration of these Chinese locomotives which was under process.
He said Pakistan Railways had initiated special repair of 100 locomotives to cater with repair and maintenance of held up locomotives, adding these this project was currently in procurement phase. Replying to another question, the minister said Pakistan Railways purchased 63 locomotives from the foreign countries since 2008 and at present, 172 of locomotives are un-serviceable and defective out of 440 with Pakistan Railways department.
The minister also added no bridges were declared dangerous for Railway Operation in the country during last ten years. He said the design-life of the bridges over Pakistan Railways system varies for different years. He said though 86 percent of Railways Bridges were more than 100 years old, but regular process of rehabilitation and strengthening of these bridges continues according to prescribed scheduled and at present all Pakistan Railways bridges were according to safety parameters.
He said The SOPs for inspection of bridges in accordance with different schedules i.e. monthly, quarterly, biannually and annually are followed. Recently, 163 bridges have been rehabilitated/reconstructed under various development projects. Meanwhile Minister for Parliamentary Affairs Shaikh Aftab Ahmad told the House that the government was paying special attention towards the development of backward areas and has taken steps to remove their sense of deprivation.
He said the quota of Balochistan in jobs had been increased to six percent as part of those efforts.