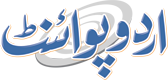 Poor Implementation Of Laws, Red Tapism Mar Service Delivery In KP: Admits Minister
Muhammad Rameez Published August 18, 2016 | 06:45 PM
PESHAWAR, (UrduPoint / Pakistan Point News - 18th August, 2016) : Provincial Minister for Zakat, Auqaf, Religious Affairs, Haji Habibur Rahman here Thursday admitted that poor implementation of newly enacted laws and Red Tapism were adversely affecting service delivery system in Khyber Pakhtunkhwa. In an exclusive interview with APP at his office, the Minister said the KP Assembly has passed several important legislations including Right to Service Act, Right to Information Act and Prevention of Conflict of Interest Bill 2016 for provision of better service delivery, ensuring good governance and eradication of corruption however poor implementation and bureaucratic hurdles were hampering the services meant for common man. The Minister claimed that bureaucracy was creating delaying tactics in implementation of the newly enacted laws and the Government's reforms agenda exerting negative effect on provision of better delivery services and thus people are suffering. Under Conflict of Interest Law passed by the KP Assembly, he said if a public office holder violates any provision of the law, he/she would be declared publicly to have committed conflict of interest and that declaration shall be used for initiation of disciplinary or penal action or both against the public office holder besides monetary penalty. Habibur Rehman said this law would immensely help improve good governance and curb unlawful practice of taking monetary advantage as a public office holder. The Minister said another important legislation is on card to give protection to whistle-blowers to help stem corruption from public and private departments of the province. The proposed law would encourage people working in government departments or in private organisations to point out mismanagement, corruption and wrongdoings, he said and added that the proposed bill would also promote the culture of transparency, honesty and accountability in KP.
He said the outcome of these legislations could only pass on to the masses if close monitoring and implementation the laws are observed. To another question about curtailing of powers of KP Ehtesab Commission, the Minister said new amendments would help eradicate corruption besides bifurcating the powers of Commission and Anti Corruption Police Department. The KP Assembly has recently amended the KP Ehtesab Commission law making it binding on the commission not to take action in any ongoing project involving procedural lapses.
The Ehtesab Commission would only monitor the ongoing schemes of government and intimate the department about any procedural lapses and recommend corrective measures in such a manner that it shall not affect the running of ongoing projects. Habib ur Rehman informed the provincial government has approved Rs 76,574,000 for renovation and rehabilitation of building of ancient Mohabat Khan Mosque here.
The Minister said Abdul Wali Khan University Campus in Buner has upgraded to a full fledge public sector university this year and classes has started. He said the KP government has allocated Rs225.85 million for new schemes and Rs46.811 million for ongoing schemes during the current fiscal year for Oqaf, Religious Affairs and Usher department mainly for repair and renovation of mosques and purchase of land for graveyards. The Minister disclosed that nine schools in Chagarzai Buner are deprived of sports stadium since long and he is making efforts to establish a sports stadium at Shaheedi Sar in Buner district to provide playground facilities to students of these schools.