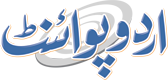 Punjab To Establish Women Protection Authority
Fahad Shabbir (@FahadShabbir) Published August 18, 2016 | 07:39 PM
LAHORE, (UrduPoint / Pakistan Point News - 18th August, 2016) : The Cabinet Committee on Law and Order, Thursday gave approval for establishing an authority to ensure enforcement of Punjab Protection of Women Against Violence Act 2016, under the Chief Minister's Special Monitoring Unit.
Chief Minister's Special Monitoring Unit (law and order) had proposed establishment of an authority to protect the rights of women and manage operations of Violence Against Women Centers (VAWC).
The CM approved the idea and sent it to the Cabinet Committee on Law and Order, headed by the law minister to vet the proposal and finalise the structure of the Authority. SMU, which pioneered the idea of VAWC, encompassed all the issues while establishing these centers with regard to dealing with all the different departments and a structure was formalized keeping mind these issues.
The approved Authority will have its own Director General (appointed by the Chief Minister) and directorates responsible for finance, administration, procurement, architecture, engineering, enforcement, monitoring and evaluation to oversee all the operations of the centers and enforcement of the Women Protection Act 2016.
It was further decided to make new facilities for VAWC in Gujranwala and Faisalabad and satellite units of VAWC in the rest of the districts which will have same facilities as VAWC. This authority is first of its kind in Pakistan.