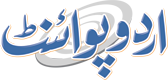 Rs 43.83 Bln Allocated For Health Sector In Punjab: Rana Sana
Fahad Shabbir (@FahadShabbir) Published July 25, 2016 | 11:37 PM
FAISALABAD, (UrduPoint / Pakistan Point News - 25th july, 2016) : Provincial Minister for Law, Rana Sanaullah Khan here on Monday said the Punjab government had allocated Rs 43.83 billion for improving health sector during the current fiscal year, aiming to provide the best and most modern medical facilities to patients at their doorsteps.
Talking to the media after inaugurating 34-bed Orthopedic Ward newly constructed at District Headquarters (DHQ) Hospital, he said that under the dynamic leadership of Punjab Chief Minister Muhammad Shahbaz Sharif, the government was fully committed to boost health sector in line with modern technology. A comprehensive strategy has been evolved for revamping DHQs and THQs and medical facilities of ICUs, Dental Units, Burn Units, Physiotherapy Units, other diagnostic and medical treatment would be provided in these hospitals for lessening burden of teaching hospitals, he added.
He informed that Rs 24.50 billion would be spent for development projects of health sector and the government would achieve target of provision of quality medical facilities in big hospitals of the province.
He said that four big tertiary hospitals would be revamped in Lahore, Faisalabad, Rawalpindi and Multan and funds of Rs 1 billion was being provided for Allied Hospital Faisalabad for improvement of infrastructure and provision of most modern medical facilities under one roof.
He said that DHQ hospitals attached with new medical colleges would be upgraded to the level of teaching hospitals under development programme of Health Department. The Minister stressed the need for reforms in staff of public sector hospitals and said that patients could get relief from good behavior of doctors.
He lauded the efforts of DCO Salman Ghani, Principal PMC Prof. Dr. Alfareed Zafar and MS Dr. Abdul Rauf for establishment of state-of-the-art Orthopedic Ward which would help provide best medical facilities to orthopedic patients. Earlier, Law Minister Rana Sanaullah Khan unveiled the inaugural plaque and visited the Orthopedic Ward.
He appreciated the provision of modern beds for bone fractured patients. He also observed other medical facilities available to the ward. On this occasion, Principal PMC thanked Law Minister for inaugurating the ward and informed that a state-of-the-art ICU would also be established in this hospital for which necessary measures were being taken.
MS DHQ Hospital Dr. Abdul Rauf informed that 100-bed three-storey building had been completed with an estimated cost of Rs 194 million for medical surgery, urology and orthopedic ward. He informed that 34-bed Orthopedic Ward had been established at a whole floor of this building and modern equipment worth of Rs 20 million had been provided for the ward. He said that funds of Rs 200 million had been provided to the DHQ Hospital and Rs 100 million out of these funds were being spent for the rehabilitation and renovation of the building.
He drew attention towards the shortage of nurses and other paramedical staff and requested for provision of necessary staff. DCO Salman Ghani, Principal Punjab Medical College (PMC) Prof. Dr. Alfareed Zafar, Medical Superintendent (MS) DHQ Hospital Dr. Abdur Rauf and other doctors were also present on the occasion.