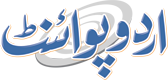 SECP Disposes Of 53 Cases In July
Fakhir Rizvi Published August 13, 2016 | 06:09 PM
ISLAMABAD, (UrduPoint / Pakistan Point News - 13th August, 2016) : The Securities and Exchange Commission of Pakistan (SECP) has been disposed of 53 show-cause proceedings initiated against companies, their directors and auditors for violating various provisions of the Companies Ordinance, 1984.
The SECP also initiated 45 fresh show-cause proceedings against the erring management and companies' auditors for various violations of the ordinance, said a statement issued on Saturday by the commission.
These violations pertain to failure to comply with legal provisions in respect of holding annual general meetings (AGMs), filing of interim accounts for listed companies, delay in deposit of provident fund amount, discharge of duties by auditors, presenting false statement in the accounts, advancing loans to associated companies without prior approval of general meeting and granting financial assistance by a listed company for purchase of shares of its holding company.
The SECP also concluded 3 proceedings for initiating inspection and investigation against two listed companies under sections 231 and 265 of the ordinance, respectively and appointed inspectors with directions to submit their report within 60 days about the company affairs. Five proceedings against auditors for not discharging their duties in line with applicable provisions and failure to bring out material facts about company affairs were concluded.
Moreover, two new proceedings were initiated against auditors. The SECP proceeded with winding up against four non-operating companies while authorizing the registrar to present winding up petition before the court.
Besides, 42 warnings were issued to companies to ensure full compliance with the corporate laws and the applicable financial reporting standards. During June and July, 35 complaints from shareholders of various companies were also resolved.