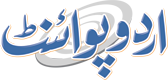 Senate Body For Prompt Rectification Of Anomalies In GIDC Bill-2015
Sumaira FH Published August 17, 2016 | 03:19 PM
ISLAMABAD,(UrduPoint / Pakistan Point News - 17th Augst,2016) : The Senate Special Committee to monitor the implementation of the Gas Infrastructure Development Cess (GIDC) Bill-2015 Wednesday underlined the need for prompt rectification of the anomalies in the legislation. The committee meeting, chaired by Ilyas Ahmed Bilour, expressed dismay over the view point of the Ministry of Petroleum and Natural Resources about its earlier recommendations for incorporating in the bill. The body had recommended that the bill should be treated sector wise and noted that all sectors were ready to pay but not retrospectively. While, the ministry took the stance that The GIDC Act 2015 as passed by the parliament provided that the cess collected by the company from gas consumers under the GIDC Act 2011 and GIDC Ordinance 2014 would be valid under the provisions of the GIDC Act 2015.
"Therefore, the question of not paying the cess retrospectively does not arise," Additional Secretary of the Ministry Furqan Bahadur Khan apprised the committee.
Besides, the committee was informed that as per orders of the apex courts, amendments would have to be made in the Act through Parliament. Convener Ilyas Ahmed Bilour was of the view that commitments made on floor of the House by Ministers, with regard to incorporating suggestions of the committee in the bill, must be fulfilled. The committee directed to ensure participation of Minister for Petroleum and Natural Resources Shahid Khaqan Abbasi and Secretary Arshad Mirza, Secretary Ministry of Finance and representatives of Oil and Gas Regulatory Authority (OGRA) in the next meeting. Among others, the meeting was attended by Lt Gen (Retd.) Abdul Qayyum, Professor Sajid Mir, Saleem Mandviwala, Mohsin Aziz, Hilal ur Rehman, Saeedul Hassan Mandokhel and Muhammad Mohsin Khan Leghari.