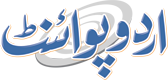 Situation Returns To Normal In Turkey After Foiled Coup To Topple Constitutional Govt: Turkish Ambassador
Fahad Shabbir (@FahadShabbir) Published July 22, 2016 | 06:30 PM
ISLAMABAD, (UrduPoint / Pakistan Point News - 22th july, 2016) : Describing the foiled coup as a bid by the 'terrorists soldiers' to topple constitutional government, Turkish ambassador to Islamabad Sadik Babur Girgin on Friday said his country would honour all its international commitments including that to Pakistan. This was a 'terrorist campaign' by one 1 per cent of the Army which was not backed by the Turkish Armed Forces as an institution and that was the reason "we call them terrorists".
Their high command was not involved in it and some of the senior most officials including Chief of General Staff stood against this attempt, masterminded by supporters of the Fethullah Gulen Terrorist organization whose leader had been in the US since long, he told a group of journalists at the first-ever briefing to Pakistani media on details of the botched coup on July 15. "We have solid proof that this coup attempt has been staged by Gulen supporters who had penetrated the Army and civil bureaucracy", he added.
The envoy said all the friendly countries had been asked to check the activities of this group whose supporters staged the coup which was defeated by joint efforts of the Parliament, all Turkish political parties and the people.
Sadik Babur Girgin, himself was in Turkey during the failed coup attempt and had returned to the the capital a couple of days back. He vowed the resolve of his country that it would continue to fight the terrorists belonging to Daish and PKK. Questioned about presence of Fethullah Gulen's organization in Pakistan, he said Turkkey and Pakistan were "in very close contact in all aspects including this aspect", but did not elaborate further.
"Pakistan has always been a very good friend of Turkey. We have very good cooperation with Pakistani authorities in every field," he added. The representative of Turkish Airlines present on the occasion interjected that all flights, temporarily interrupted for a while, had been restored from Karachi, Lahore and Islamabad.
Girgin said the initial reaction of the world to the failed coup was disappointing but by now all the governments had condemned the plotters. He specifically mentioned Pakistan which he said did react immediately by extending its support to the elected government of Turkey.