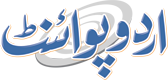 Smart Card To Replace Vehicles Registration Book: Minister
Umer Jamshaid Published August 22, 2016 | 10:55 PM
KARACHI, (UrduPoint / Pakistan Point News - 20th August, 2016) : Sindh Minister for Excise and Taxation Mukesh Kumar Chawala has said that smart card is being introduced to existing vehicles registration books.
The card will not only be easy to carry but also convenient for Excise and Taxation Department to maintain the data of vehicles and their owners, he said. This he said while presiding over a meeting at his office here, said a statement on Monday.
He said that introduction of smart card would not only eradicate the menace of fake registration books as these fake books were a big threat to law and order. To facilitate the owners of the vehicles, registration offices will be established on Khalid Bin Waleed Road, Toyota show room and Honda/ Suzuki, he said.
The Excise officers will be assigned there that will make the process simple and reduce the corruption as well, he added. The Excise Minister Chawala said that it would also reduce burden at Civic Centre.
He said that physical verification and inspection of the vehicles would be done at these registration offices. The purpose of these steps are to facilitate the people and in current scenario it was a must to keep proper data of the vehicles and their owners to minimize the menace of terrorism.
The Excise and Taxation Minister directed the officers to work hard and not to show any negligence in either case, strict departmental action would be taken against them.