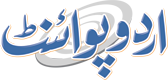 Tajikistan Ambassador Calls On Khawaja Asif
Rukhshan Mir (@rukhshanmir) Published August 15, 2016 | 07:41 PM
ISLAMABAD, (UrduPoint / Pakistan Point News - 15th August, 2016) : Ambassador of Tajikistan, Mr. Jononov Sherali, called on Federal Minister for Water and Power & Defense, Khawaja Muhammad Asif here on Monday.
According to a press release issued here, the Federal Minister welcomed the Ambassador and said that Pakistan highly valued its relations with Tajikistan and wanted to enhance the relations between the two countries.
During the meeting, areas of mutual interest and bilateral cooperation in the field of energy, trade and defense came under discussion. The Minister said that Pakistan and Tajikistan being brotherly countries were enjoying close cordial relations in different fields and hoped that cooperation in the fields of energy and defense would further strengthen the relations between the two countries.
Speaking on the occasion, the Minister said that the economy of Pakistan was progressing and initiatives taken by the present democratic government are friendly for the international community to invest in Pakistan especially in energy and infrastructure development.
"Mutual trade and people to people contact may be increased for strengthening of bilateral relations," he added. The Ambassador of Tajikistan, while appreciating the forward looking steps being taken by the Government of Pakistan and Ministry of Water & Power for the development of energy sector, assured their cooperation for enhancing bilateral engagement between the two countries in the energy, economic and defense spheres.