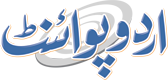 Cricket: Pakistan's One-day Form A Worry For Arthur
Muhammad Rameez Published August 18, 2016 | 11:12 AM
LONDON,(APP - UrduPoint / Pakistan Point News - 18th Augst,2016) - Pakistan's one-day form is a "real concern" to coach Mickey Arthur and the South African believes it could "take some time" to improve the team's standing in white-ball cricket.
The 1992 world champions, Pakistan are languishing in ninth place in the International Cricket Council's one-day internationals rankings, with only hosts England and the top seven teams come September next year guaranteed a place at the 2019 World Cup. A World Cup without Pakistan seems unthinkable but Arthur, speaking ahead of his one-day 'debut' with the team, believes they must tackle their shortcomings in limited overs cricket head-on, starting with Thursday's first of two ODIS away to Ireland in Malahide, near Dublin, which will act as a lead-in to a five-match series against England. "We have not done well in ODIs.
I think this is a real concern for me," Arthur told AFP in London before the squad travelled to Ireland. "Pakistan's position at number nine in one-day cricket is not good. Pakistan is not the number nine team but I do fear that our one-day cricket will regress because of playing the style or brand that belongs to the 1990s when the game has moved on such big amount.
"I also think that your fitness and fielding play a massive role. So we need to get our players up to speed on that. I have looked at the one-day players and they look good but it's going to be extremely tough.
"England is a very, very good one-day team now, so for us it's about our progression. This is where our one-day journey starts. "It's not I am cautioning anybody, but I think it will take some time to get our one-day side to exactly where we want them to be."