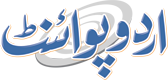 Golf: Disheartened McIlroy Seeks Answers After Early PGA Exit
Muhammad Rameez Published July 30, 2016 | 11:34 AM
SPRINGFIELD, United States, (APP - UrduPoint / Pakistan Point News - 30th july,2016) - Rory McIlroy ended a "disappointing" year at the majors Friday by missing the cut at the PGA Championship for the first time in his career, undone by nagging putting woes. McIlroy fired a one-under par 69 in the second round of the year's final major tournament at Baltusrol, but a birdie-less 74 Thursday proved too much to overcome and he finished one shot beyond the cut line. "I've hit the ball really well this week and I'm walking away not playing the weekend," McIlroy said.
"It's really disheartening. I need to go back to the drawing board and see where we go from here." The 27-year-old from Northern Ireland has won four major titles, including the 2012 and 2014 PGA Championships, but has not won a major in two years.
He also missed the cut at the US Open but shared fifth two weeks ago at the British Open and 10th at the Masters, the lone major title he needs to complete a career Grand Slam. But McIlroy's mind is more on fixing his putter problems than checking past glory or future goals. "Tee to green was good, but it was just pathetic when I got onto the green." said McIlroy.
"I just need to do a lot of work." His vacation plans before the season-ending PGA playoffs will have some alterations.
"I was planning on taking two weeks off and then practising the week before Barclays," he said.
"I'll still take two weeks off from tournaments, but I'll have to see what practice schedule looks like. I need to do something. "Tee to green is good, I just need to figure out what to do on the greens.
I need to have a long hard think about that." Fourth-ranked McIlroy closed with a bogey at the par-5 18th to miss the weekend, pushing for a birdie to be sure of the weekend with the cut line in flux. "I thought I needed to make four, so that's what I was trying to do," McIlroy said.
"I think if you had to given anyone else in this field my tee shots this week, they would have been up near the top of the leaderboard. It just shows you how bad I was around the greens." Phil Mickelson, the British Open runner-up to Henrik Stenson two weeks ago, made the cut on the number despite troubles of his own.
He saw McIlroy's woes and had faith they are only temporary. "We all have periods where we have mental blocks on the greens," Mickelson said. "Right now he's just so tentative through impact. He's just not confident. You can just tell.