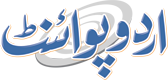 NBA: James's Cavs Silence Knicks, Warriors Clobber Clippers
Zeeshan Mehtab Published December 08, 2016 | 12:40 PM
LOS ANGELES, Dec 8, (APP - UrduPoint / Pakistan Point News - 08th Dec, 2016 ) - LeBron James let his game do the talking Wednesday as his NBA champion Cleveland Cavaliers humbled the New York Knicks 126-94 at Madison Square Garden.
While the Cavs were dismantling the Knicks, Western Conference powerhouse Golden State were producing another dominant win of their own, routing the Clippers 115-98 in Los Angeles. The Warriors launched a five-game road trip in emphatic style against the third-ranked team in the West.
Cleveland's trip to New York was the Cavaliers' first since last month's comments by Phil Jackson in which the Knicks president described James's usiness associates as a "posse" in an interview with ESPN.
James found the term offensive, but insisted it didn't give him extra motivation. "I'm motivated for the love of the game," he said. "I'm motivated by the process. I'm motivated knowing my kids are watching me tonight on national television.
"So I don't need more," James said, adding that he had no plans to talk to Jackson about the matter while in New York. His performance on the floor, however, spoke volumes. He scored 25 points, handed out seven assists and grabbed six rebounds.
Kyrie Irving scored 20 points and dished out six assists. Tristan Thompson pulled down a season-high 20 rebounds and Kevin Love had 16 points for the Cavaliers, who notched their sixth straight win at Madison Square Garden and their eight win in a row over the Knicks.
Cleveland led all the way and were never really threatened. "We were getting stops and we were able to get out in transition," said Cavaliers coach Tyronn Lue, whose efforts to get his team back to step up their defensive efforts have paid off with two straight victories after a rare three-game slump.