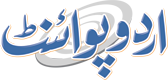 NFL: Brady Wants To Move On From Deflategate
Zeeshan Mehtab Published August 06, 2016 | 11:20 AM
LOS ANGELES,(APP - UrduPoint / Pakistan Point News - 6th Augst,2016) - New England Patriots star quarterback Tom Brady says it was a "personal decision" to accept the four-game suspension he received as part of his role in the Deflategate tussle with the National Football League. In his first public comments since deciding not to continue his legal battle with the NFL, the four-time Super Bowl winner said Friday he just wants to return to playing football as soon as possible. "I think it is just personal.
I've just tried to move on from it," he said during Friday's team practice. "I'll be excited to be back when I'm back, and I'll be cheering our team, and hopefully we'll go out and win every game." NFL commissioner Roger Goodell suspended Brady in May 2015 for the quarterback's role in the Patriots' actions to deflate footballs during the AFC Championship Game against the Indianapolis Colts on January 18, 2015.
Brady then decided to drop his legal fight last month after a US appeal court denied his appeal to rehear his four-game suspension case. Brady says this is just another bump in the road of his football career. "I've tried to be as positive as I can be," Brady said.
"I think that's kind of always been my motto. Over the course of my career, I've been faced with different things and tried to overcome them the best way I could, or the best way I knew how.
I'll try to do the same thing. "I just want our team to go out there and play really well. I think we've had really good competition, trying to push each other so that we're ready to go. "It's tough competition, the NFL.
Every team is working real hard this time of year and we can't take any days off. We have to go out there and try to work on something every day. Everyone has to be ready to go."