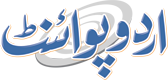 Asian Markets Struggle But Weak Yen Boosts Tokyo
Mohammad Ali (@ChaudhryMAli88) Published November 21, 2016 | 01:00 PM
HONG KONG, (APP - UrduPoint / Pakistan Point News - 21st Nov, 2016 ) : Japanese stocks extended their recent rally Monday as the Dollar consolidated gains against the yen, with investors betting on a US interest rate rise next month.
However, other markets continued to struggle due to uncertainty over the impact of a Donald Trump presidency. The greenback has soared to near six-month highs against the Yen since Trump's election win on a platform of huge infrastructure spending and tax cuts.
Experts say this will fan inflation and force the Federal Reserve to raise rates. The dollar's rise has been a boon for Japan's exporters as it makes their goods cheaper overseas and boosts repatriated profits.
The dollar hit 111.12 yen at one point in Japan, levels not seen since the end of May, while the Nikkei stock index climbed 0.
8 percent to its highest level since January. "The trend for yen weakness will continue amid a very violent and volatile market next year," said Shusuke Yamada, chief Japan foreign exchange and equity strategist at Bank of America Merrill Lynch in Tokyo.
However, Chris Weston, chief market strategist in Melbourne at IG Ltd, told Bloomberg news: "We have seen some monster moves over the past two weeks on Fed expectations, and I think that can't go on for much longer.
"I wouldn't be surprised to see a little bit of pause as investors take a break to catch their breath, and these Asian markets may take a little breather as well and see some consolidation, whether it's been falling or rallying."