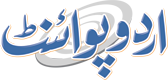 Brazil's Lula Undergoes Hip Surgery 'without Complications': Doctor
Ijaz Ahmad Published September 30, 2023 | 08:28 PM
Brazil's President Luiz Inacio Lula da Silva was awake and recovering from hip surgery on Friday, which his doctor said went off without a hitch
Brasília, (UrduPoint/APP - UrduPoint / APP - UrduPoint / Pakistan Point News-Sept 30, 2023) :Brazil's President Luiz Inacio Lula da Silva was awake and recovering from hip surgery on Friday, which his doctor said went off without a hitch.
"The surgery went without complications, the president is awake, going to post-anesthesia recovery," the doctor Roberto Kalil Filho told a press conference.
Lula had said prior to the operation that he had been reluctant to interrupt his global diplomatic travels and undergo the surgery, but hoped the operation would put a spring in his step -- and boost his mood.
His doctor said the surgery lasted three hours, and that the president would be able to leave hospital "Monday, or the latest Tuesday."
Lula, who turns 78 next month, has maintained a busy schedule of foreign trips since taking office in January.
And the veteran leftist politician postponed the operation as long as he could, admitting he did not like the idea of looking feeble.
"I'm like the footballer who doesn't want to tell the coach he has pain so as not to be benched," the president said in July when he announced he would go under the knife for hip problems that have plagued him for months.
He finally decided to get the hip replacement after admitting the pain from his osteoarthritis "puts me in a bad mood and I want to stay in a good mood because I made a commitment to make Brazil work."
Lula has said he will be able to work normally during several weeks of convalescence in the capital Brasilia before attending a UN climate meeting in the United Arab Emirates in November.

This week, the president said he will likely need a walker to get around at first but that on the advice of his official photographer, he will not be seen with it in public.
"You will not see me with a walker or on crutches.
You will see me handsome always as if I had not undergone surgery," he said with a chuckle.
Lula, who entered politics as a trade union leader, was previously president from 2003 to 2010, then defeated far-right president Jair Bolsonaro in elections last year for a stunning return to power and a third term.
The one-time metalworker was diagnosed with throat cancer in 2011, soon after leaving the presidency after serving two successive terms.
He went into remission after treatment.
In March, he had to postpone an official visit to China as he recovered from pneumonia.
And last November, shortly after his election victory, he had surgery to remove a lesion from his vocal cords.

But Lula has maintained a jam-packed schedule and grueling travel, attending meetings of the G7 in Japan, the BRICS in South Africa, and the G20 in India, among others.
"Lula chose to postpone his surgery to take care of his government agenda, especially the foreign one," political scientist Andre Cesar told AFP.
"Now with the global tour complete, he can take a break and look after his health."