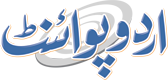 Disasters Cost $71bn In First Half Of 2016: Swiss Re
Fahad Shabbir (@FahadShabbir) Published August 18, 2016 | 04:39 PM
GENEVA, (APP - UrduPoint / Pakistan Point News - 18th Augst,2016) - From earthquakes in Japan to wildfires in Canada, disasters cost the world economy $71 billion (62 billion Euros) in the first half of the year, reinsurer Swiss Re said on Thursday. That marked a 38-percent increase compared with the same period a year ago, the world's number two reinsurer said, adding that only $3.0 billion was attributed to man-made events, while the remainder was due to natural disasters. At the same time, the human cost of disasters was far lower, with some 6,000 people dying in catastrophic events in the first half of 2016, compared with12,000 during the first six months last year. The global insurance industry covered 44 percent of the disaster-linked losses, or $31 billion, up 51 percent from a year earlier.
Devastating thunderstorms in the United States and Europe were the costliest events for insurers during the January-June period, Swiss Re said. Three separate severe US weather events cost insurers over $7.0 billion, it said, with a single massive storm in Texas in April raking up insurance costs of $3.1 billion after large hailstones caused widespread damage.
Europe was also slammed by heavy storms at the end of May and in early June, when France and Germany especially were hit with severe lightening storms and flash floods.
At least 18 people were killed in floods that trapped people in their homes, felled trees and power lines, cut off roads and rail lines and forced rescuers to navigate swamped streets in lifeboats. The total insured losses from those storms and floods in Europe were $2.8 billion, Swiss Re said.
The series of deadly earthquakes that hit Japan's southern Kumamoto prefecture in April, which killed 64 people, caused extensive structural damage, fires and collapsed buildings, raking up insurance costs of $5.6 billion, it said. Simultaneously, on the other side of the world in Ecuador, a 7.3-magnitude earthquake destroyed bridges and buildings, and killed 668 people.
While this was by far the deadliest single event during the first half of the year, low insurance coverage meant that the insured losses amounted only to $400 million, Swiss Re said. Devastating wildfires in Canada's Alberta province, which forced the evacuation of some 100,000 people and saw sweeping shutdowns of oil operations, resulted in insured losses of $2.5 billion. That makes it one of the costliest wildfire events in the insurance industry history, Swiss Re said.