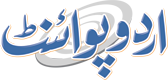 Japan Reactor Restarts In Post-Fukushima Nuclear Push
Umer Jamshaid Published August 12, 2016 | 11:35 AM
TOKYO, (APP - UrduPoint / Pakistan Point News - 12th Augst,2016) - Japan restarted a nuclear reactor on Friday despite a court challenge by local residents, in a boost for Tokyo's faltering post-Fukushima push to bring back atomic power. Operator Shikoku Electric Power said it switched on the No.
3 reactor at its Ikata nuclear power plant in Ehime prefecture, about 700 kilometres (430 miles) southwest of Tokyo. The reactor -- shuttered along with dozens of others across Japan in the wake of the March 2011 Fukushima accident -- was expected to be fully operational by August 22. The prefecture's governor and the mayor of the plant's host town agreed on the restart in October, in the face of opposition from some local residents who filed a lawsuit to halt the refiring. Japan's Prime Minister Shinzo Abe and utility companies have been pushing to get reactors back in operation after a huge earthquake and tsunami caused a disastrous meltdown at the Fukushima nuclear power plant in northeastern Japan. The accident forced all of Japan's dozens of reactors offline in the face of public worries over the safety of nuclear power and fears about radiation exposure, forcing a move to pricey fossil fuels.
Opposition to nuclear power has seen communities across the country file lawsuits to prevent restarts, marking a serious challenge for Abe's pro-nuclear stance.
In April, a court ruled that Japan's only two working nuclear reactors could remain online, rejecting an appeal by residents who said tougher post-Fukushima safety rules were still inadequate. Two other reactors in central Japan had also been restarted before a court in March ordered them offline in response to a legal challenge. Including the reactor restarting on Friday, Japan will have just three operating reactors -- and furious local residents vowed to fight on. "We protest this restart of the Ikata nuclear reactor and are extremely angry," the residents' group said in a statement Friday, adding that the reactor's use of a plutonium-uranium MOX fuel made it especially dangerous. "We can't have another Fukushima." The utility said it would make "ceaseless efforts" to ensure the plant was safe and to keep residents informed about key details of the restart.