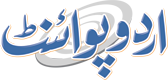 Obama Declares Emergency For Flooded Louisiana
Muhammad Rameez Published August 15, 2016 | 11:11 AM
WASHINGTON, (APP - UrduPoint / Pakistan Point News - 15th Augst,2016) - US President Barack Obama issued Sunday a disaster declaration for flood-devastated Louisiana, where emergency workers have rescued more than 7,000 residents stranded in homes and cars, said the White House. The action makes emergency Federal funding available to support rescue crews working nonstop as deadly flooding ravages the state, disastrous weather that has left at least three dead and one missing, said officials. "This is a serious event," Governor John Bel Edwards said of the "historic" record floods. "This is ongoing," he added.
"This is not over," even with the rains lessening as they move west and the sun appearing in some flooded areas. The flooding submerged large parts of the region on Sunday, three days after water-swelled streams and rivers began rising.
Local, state and national agencies have been working together to rescue residents. Thousands were evacuated in Livingston Parish, near the capital Baton Rouge, the sheriff's department told local media, with 100 people still waiting for help. The Louisiana National Guard said it had rescued nearly 500 people and 61 pets, including 15 rescues by air. The Coast Guard said its helicopters rescued more than 50 people from rooftops, vehicles and trailers on Saturday. In one dramatic rescue in Baton Rouge captured on video, rescuers on a boat pulled a woman from a car that had just slipped under water.