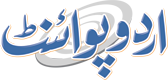 HCCI To Set Up A Handicraft Display Centre To Support Local Artisans
Sumaira FH Published November 24, 2016 | 08:00 PM
HYDERABAD, (UrduPoint / Pakistan Point News - 24th Nov, 2016 ) : The senior vice president Hyderabad Chamber of Commerce and Industry (HCCI) Turab Ali Khoja Thursday said the HCCI is playing key role in supporting Pakistani handicrafts and promoting the same at national and international level.
The HCCI has decided to set up a display centre at its auditorium where the handicrafts of the artisans would be displayed for attracting people, he said this while talking to male and female artisans of Aik Hunar Aik Nagar (AHAN) here at the HCCI secretariat on Thursday.
He advised the artisans to follow international standards in manufacturing of their products so that they could earn more from their handcrafts. The Regional Coordinator AHAN, Shakeel Abro, informed that Aik Hunar Aik Nagar (AHAN) was registered under Section 42 of the Companies Ordinance 1984 is operating as a not-for-profit Company since 2007 and is a subsidiary of Pakistan Industrial Development Corporation (PIDC) under administrative control of the Federal Minister of Industries and Production.
He said the aim of AHAN was to generate non-traditional employment opportunities in rural areas by adopting and indigenizing the One Village One Product (OVOP) concept of Japan and One Tambon One Product (OTOP) of Thailand.
The Primary objective was to alleviate poverty in rural and peri-urban areas of the country by supporting rural based micro and small enterprises engaged in the production of non farm goods, he added.
He informed that AHAN was facilitating the rural male and female craft persons, artisans and poor producer groups in accessing enterprises development services and focusing the neglected sector of hand crafted products through developing and making these products competitive in local and international markets as well as employment generation and increasing income in the informal markets thus leading to rural poverty alleviation.
He informed that India was exporting handcrafted produces of 180 million Dollars to America and there was the need that Pakistani products should also be introduced in the international markets to make sizeable place in these markets and improve the socio-economic conditions of the craft persons, artisans and poor producer groups.
He called upon the Hyderabad Chamber of Commerce and Industry and Small and Medium Enterprises Development Authority to extend their full cooperation in this direction and play key role in enhancing the exports of handcrafted produces at international markets.
Among others, Vice President HCCI Nawab Ahmed Khanzada, Zia Masroor Jaferi, Mehmood Iqbal Jaferi, Syed Yawar Ali Shah, Abdul Waheed Shaikh, Syed Nihal Shah and Adnan Khan were also present on the occasion.