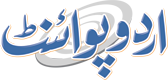 Preparations In Final Phase To Launch Shale Gas, Oil Pilot Project
Sumaira FH Published August 22, 2016 | 05:22 PM
ISLAMABAD, (UrduPoint / Pakistan Point News -22nd Augst,2016) : The state-owned companies OGDCL and PPL are giving final touches to their joint strategy for a pilot project to drill Shale gas and oil wells in different parts of the country, espcially Balochistan. "Preparations are in the final phase.
The project draft will be submitted to the Ministry of Petroleum and Natural Resources for the approval," official sources told APP Monday. Initially, they said the companies would start exploration activities in selected areas of Balochistan, Sindh and Khyber Pakhtunkhwa after the go ahead signal by the ministry. Following identification of massive resources of the Shale gas and oil last year, they informed that Oil and Gas Development Company Limited (OGDCL) and Pakistan Petroleum Limited (PPL) had been assigned the task to launch the project aimed at tapping the natural fuel and asses its consequent price. Accordingly, both the companies are making arrangments to execute the project at the earliest, they added. A study, completed in cooperation with USAID in 2015, has confirmed the presence of 10,159 trillion cubic feet (TCF) Shale gas and 2,323 billions of stock tank barrels (BSTB) Shale oil in place resources. They said there was 188 TCF gas and 58 BSTB oil technically recoverable resources while the risked technically recoverable resources stood at 95 TCF gas and 14 BSTB oil as per the study.
They said the study covered lower and middle Indus Basin which geographically spread over Sindh, southern parts of Punjab and eastern parts of Balochistan.
Total area under the study was 271,700 kilomerets, which is 33 percent of total sedimentary area of the country. Under the programme, they said, a detailed analysis of 124 wells were carried out including laboratory analysis on Shale Cores and Cuttings in the United States. Objectives of the study, the sources said, were to validate Shale gas resource, estimate initial findings, assess availability of required technology and infrastructure for Shale gas operations and formulate guidelines for the Shale gas policy. They said the study had further confirmed that basic technology required for Shale gas exploration i.e.
horizontal drilling and hydraulic fracturing, was available in the country and was being used for conventional and tight gas reservoirs. The Shale gas, they said, was a new phenomena worldwide and so far only US Shales had been proved as commercially viable.
"Shale Gas Exploration and Production is capital extensive about 10 times higher than conventional oil and gas," they maintained.